Bungou Stray Dogs holds a special place in my heart.  I absolutely love the characters' personalities.  None of the episodes felt as though they were acting as fillers.  Each episode and backstory had meaning.  I felt a little more connected to the characters after learning of their pass.  The second season even managed to be as entertaining as the first.  As you can see, the anime has been on my mind more than others recently; as a result, I decided to compile a list of some of my favorite, kind of inspiring, quotes.
1.)
"Justice is a weapon. It can be used to cause harm, but it cannot protect or save others."
-Osamu Dazai
2.)
"If you try to save someone you can't save, you'll both end up sinking."
-Kunikida Doppo
3.)
"People need to be told they're worthy of being alive by someone else or they can't go on."
-Atsushi Nakajima
4.)
"Wealth is a nightmare. With each coveted thing we buy, we lose a thing we dream about."
-Francis Scott Key Fitzgerald
5.)
"I'm not interested in fighting. What I'm interested in is living."
-Oda Sakunosuke
6.)
"You should forget about your debts. No one remembers what you owe to them."
-Dazai Osamu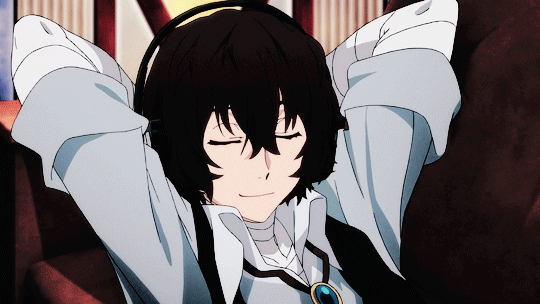 7.)
"A good book is always good, no matter how many times you've already read it."
-Osamu Dazai
Did I miss any of your favorite quotes from this anime?  If not, feel free to share which one was your favorite in the comments!