Day 4: "Favorite Female Anime Character Ever"
I am starting to notice a pattern with these favorite posts…they are all difficult to write.  I admire over 9000 many female characters.  It was a challenging process to limit it down to just one character, but after thirty heart-crushing and painful minutes, I did it.  I decided on Shirayuki from Snow White with the Red Hair.
The anime is definitely a Cinderella story.  Shirayuki starts off as a poor, shy girl, trying to learn different ways to help people with medicinal herbs.  As the show progresses, Shirayuki is able to find her own voice and a love interest.  She escapes her old kingdom to gain independence, with the help of the neighboring kingdoms prince, Zen.   Shirayuki is definitely lucky to have met her knight in shining armor, but Zen is even more lucky to have her apart of his kingdom.  She is not your ordinary girl.  Shirayuki is willing to go to any length to help out another individual.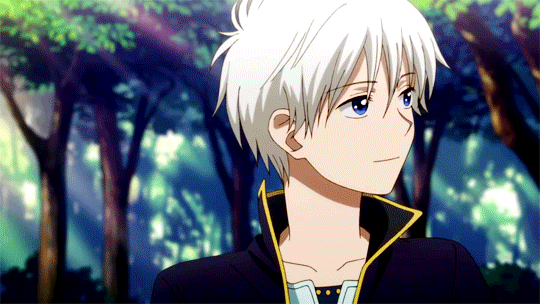 Synopsis: Although her name means "snow white," Shirayuki is a cheerful, red-haired girl living in the country of Tanbarun who works diligently as an apothecary at her herbal shop. Her life changes drastically when she is noticed by the silly prince of Tanbarun, Prince Raji, who then tries to force her to become his concubine. Unwilling to give up her freedom, Shirayuki cuts her long red hair and escapes into the forest, where she is rescued from Raji by Zen Wistalia, the second prince of a neighboring country, and his two aides. Hoping to repay her debt to the trio someday, Shirayuki sets her sights on pursuing a career as the court herbalist in Zen's country, Clarines.  Akagami no Shirayuki-hime depicts Shirayuki's journey toward a new life at the royal palace of Clarines, as well as Zen's endeavor to become a prince worthy of his title. As loyal friendships are forged and deadly enemies formed, Shirayuki and Zen slowly learn to support each other as they walk their own paths.
Source: MAL
One of the main reasons why I like her character is due to her willingness to be involved in the community.  She is a selfless individual, who is wanting to impact others lives in a positive way, whether ally or foe.  Shirayuki is also extremely innocent, so I love watching the relationship between her and Zen develop.  The moments that Shirayuki and Zen share are absolutely precious.  THE KISS SCENE WAS EVERYTHING.  OH, AND DON'T FORGET THE APPLE SCENE IN THE ONE OF THE FIRST COUPLE EPISODES.  This anime is definitely for those interested in some light and fluffy romance.  While I am an Obi and Shirayuki supporter at heart, I know she will be fine with either of them.
I will personally draw myself into the anime and take out any men who leave Shirayuki heartbroken, that includes you Zen.
Her last remaining characteristic is her bullheadedness.  My absolute favorite part of the anime, not too sure if it was in the first or second season, is when Shirayuki jumps out of the top floor window of a building she was being held hostage in, while Obi watches her fall from inside the building (in the process of rescuing her).  This moment shows how headstrong she is.  She will do anything that is needed in an instant.  Shirayuki just follows her heart, sometimes without thinking rationally.  Another instance of her rebellious side shining through is when she slaps away the prince of her prior kingdom's hand, without thinking of the possible consequences.  It takes a lot of courage to stand up for yourself in front of a kingdom's heir.  You go, Shirayuki!
A third season of this anime is much needed, please and thank you.