Day 3: Favorite Male Anime Character Ever
I thought I dodged a bullet after Day 2, but here we are again on Day 3.  By adding "ever" to the end of the topic, the creator of this is making me contemplate my whole anime watching career.  I can name five new husbandos after each episode of anime that I watch, and now, I am expected to narrow it down to one overall.  I feel the hives coming already.  I am going to think of a random number in my head between 1 and 300, the number of entries in my MAL anime list, and choose one of my husbandos from that anime.  Otherwise, I will be here all day weighing my options and still not coming to a solution.
And the lucky number is…57.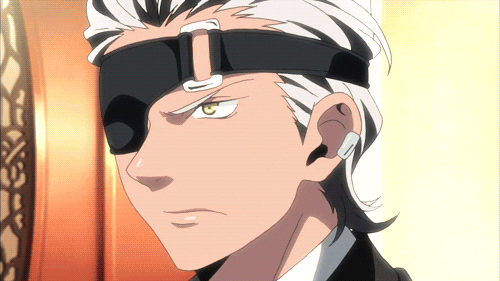 Wow, Arcana Famiglia.  It has been a few years since I last watched this anime.  I don't  remember much about this anime other than the fact that a handful of gorgeous guys are fighting over the right to marry the head of the family, every girl's fantasy…or at least my fantasy.  I will have to make a mental note to re-watch this anime later.  After taking a brief look at the character list to refresh my memory, I remember the trio: Pace, Luca and Debito.  How could I forget those beauties?  While the details are still hazy, I recall the captivating trio.  They are all handsome individuals, as handsome as a 2D characters can get, however, I've always preferred Luca slightly more than the rest.  I tend to lean more towards the intellectual and good-looking characters; they draw me in with their "smarts".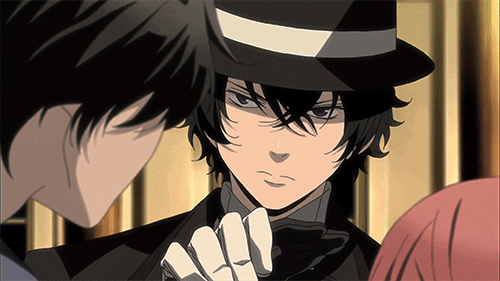 Synopsis:  On the island of Regalo, a group of supernaturally powered mafia-like protectors called the Arcana Famiglia safeguard the people from any who would harm them. The members of their organization, having made contracts with tarot cards, each possess different abilities, such as overwhelming strength, invisibility, or the power to see into someone's heart.  Mondo, their leader and the "Papa" of their family, announces at his birthday party that he will be retiring soon. He plans to hold the Arcana Duello, a competition that, if won, will grant the winner the title of Papa and any wish they desire. But there is more at stake than just a title: Mondo also decides that the winner will marry his daughter, Felicità. Enraged by this, the strong-willed Felicità decides to enter the competition herself, in order to make her own way in the world. As Felicità battles for her freedom, her competitors battle for her heart.
Source: MAL
Looking back on Luca's character, I noticed that he resembles Dazai from Bungo Stray Dogs, personality-wise and physically (another one of my 2D dream guys).  Despite having a playful side, he has the ability to be serious in crucial situations.  Luca is a rather strong individual, even though he comes off as being carefree.  He is willing to give it his all to keep Felicità, whom he basically raised, for himself.  He refuses to let anyone else have her during the tournament that decides her husband.  I was rooting for Luca to win the tournament, but (spoiler alert) sadly he loses.  Poor Luca…at least this means I still have a chance.
Due to not having watched Arcana in a while, I must re-watch the show to refresh my memory of it before I give out any more details that I am not completely confident about.  You should expect an anime review in the near future, it will be in the works as soon as I finish re-watching.  The current anime season has been kind of slow for me, so this is the perfect opportunity to binge watch one of my favorites.  While the overall score is lacking on MAL, I personally rated it a 9.  Hopefully this anime will still meet those expectations years later.