Boruto is so close to passing up the Hokage.  In ten measly episodes, anime fans across the globe have become obsessed with the new generation spinoff.  Users of MAL have rated Boruto 7.54, just .3 off from Naruto.  Boruto is quickly catching up to his father, but will he be able to surpass him?  In my opinion, he already has.
I was never able to finish the Naruto series.  I started watching it back in 2014 and I have only made it to the 89th episode.  It's been so long since I've watched the anime that I have no idea what happened last.  Did Kakashi finally take off his mask?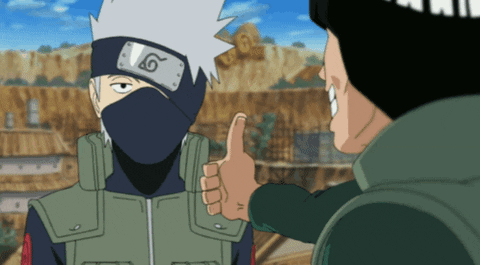 Unlike Naruto, I was able to get into Boruto right away.  Once a new episode releases each week, I am always there to watch it.  I enjoy seeing the difference in quality between Naruto and Boruto, as well as the similarity between the children and their parents.  It is quite comical to see that Boruto is causing havoc just like his father did.  Then again, he might be causing more trouble.  I don't recall Naruto crashing a train into the head of a Hokage's mountain side monument.
Despite the characters in Boruto being the exact replicas of their parents, I have found that I enjoy the new generation characters more than Naruto's generation.  Shikadai is a personal favorite of mine.  The resemblance between his father and him is uncanny.  He is extremely lazy, but also fairly smart. The only character that I don't think truly resembles his parent, aside from the fact that they are both snake-like is Mitsuki.  Mitsuki doesn't appear to be interested in following in his fathers footsteps.  However, I feel like the "ghost" incidents that keep happening involve him somehow.
Moving forward, I can't wait to see how the Boruto series develops, it is definitely an anime to watch.  It kind of makes me wish I ended up finishing Naruto…