What is an anime trap?
An anime trap is when a character appears to be a female, however, later on you realize that she is in fact a he.  Therefore, it is an anime trap and all of the anime lovers who have claimed him/her as a waifu are heartbroken.  Another way to think of an anime trap is to think of crossdressers.
Anime Traps
Hideyoshi Kinoshita – Baka and Test: Summon the Beasts
 Crona – Soul Eater
Sytry – Devils and Realist
Aoi Hyoudou – Kaichou wa Maid Sama
Nagihiko Fujisaki – Shugo Chara
Tsukimiya Ringo – Uta No Prince sama
Kuranosuke Koibuchi – Princess Jellyfish
Juuzou Suzuya – Tokyo Ghoul
Izumi – Love Stage!!
Nagisa Shiota – Assassination Classroom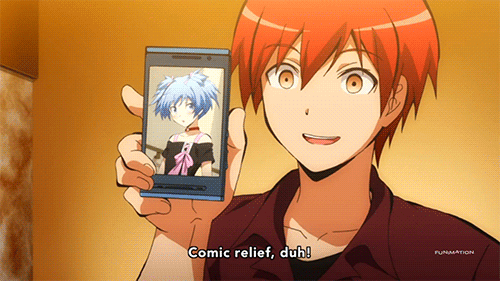 Reverse Anime Traps
Haruhi – Ouran High School Host Club
Seishiro Tsugumi – Nisekoi
Yuu Kashima – Monthly Girls' Nozaki-kun
The majority of the characters listed upon surprised me when I found out they were a different gender than what I thought they were.  I happen to love it when an anime throws in an unsuspected plot twist. and these anime traps happen to be the most common.  Have you ever watched an anime where there was an anime trap?  If so, which anime and what character?